BACK

Ultrastar Serv24-A Storage Server
Dual-socket Intel Xeon scalable processor-based server
Up to 24 Ultrastar SATA SSDs
Up to 368TB* raw capacity in 2U
Multiple security options: Secure Erase, Trusted Platform Module; AES-256 SSD encryption
Serviceability restricted by design
Optional tamper-evident 2U aluminum enclosure
* One MB is equal to one million bytes, one GB is equal to one billion bytes and one TB equals 1,000GB (one trillion bytes) when referring to storage capacity. Accessible capacity will vary from the stated capacity due to formatting and partitioning of the drives, the operating system and other factors.
Rugged, Portable Data Transport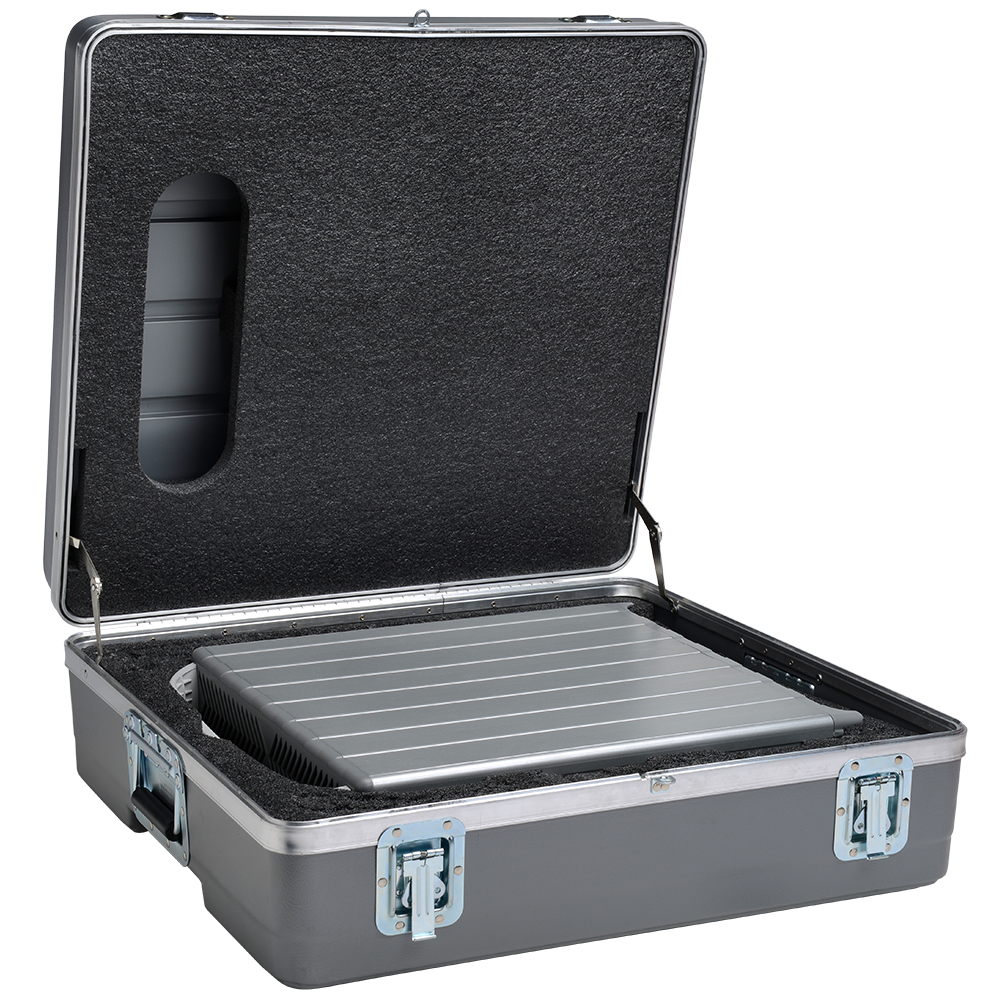 Sometimes data needs to be physically transported safely and with multiple security measures when traditional methods of sending that data over a network isn't an option because of costs, security concerns or speed. This can include transporting dailies from a shooting location to post-production; seismic data from exploration rig-to-shore; sensitive battlefield data to base, or simply moving data center content to a cloud service provider.
The Ultrastar Serv24-A storage server provides up to 368TB of solid-state storage in a rugged, standard or tamper-evident case. With dual Intel® Xeon® CPUs and high-performance SSDs, data ingest, and transfer is fast and effcient. The integrated handle makes it easy to carry and the available wheeled transit case provides even greater protection.
Max. Drives
Up to 24 Ultrastar SSDs
Up to 15.36TB raw capacity per SAS SSD
Boot Drives
2 M.2 SATA 120GB SSDs
CPUs
2 Xeon Silver 4114, 2.2GHz, 10 C, 85W TDP
Memory
128GB DDR4 Installed (4x 32GB DIMMs)
Networking
Onboard dual 10GBase-T
Onboard Intel X520-DA2 dual 10GbE SFP+ (25GbE and 40GbE also supported)
I/O
1 PCIe 3.0 x16
1 DB9 serial port
Management
IPMI 2.0 system management
Dedicated DB9 serial management port
Physical Dimensions
Height: 88.4mm (3.48")
Width: 431.8mm (17")
Depth: 533.4mm (21")
Max. Weight
Product with 24 SSDs: 17.7kg (39lbs)
Power
700W, Platinum
100-240V AC input, auto-ranging
Cooling
4 60mm fans, fixed
Environmental
Operating Temperature: 10 to 35°C
Non-op Temperature: -30 to 60°C
Humidity: 8 to 90% relative humidity, non-condensing
Operating Altitude: 3,050m (10,000ft)
Highlights
Optional tamper-evident 2U aluminum enclosure
Dual-socket Intel Xeon scalable processor-based server
Up to 24 Ultrastar SATA SSDs
Up to 368TB1 raw capacity in 2U
Multiple security options: Secure Erase, Trusted Platform Module; AES-256 SSD encryption
Serviceability restricted by design
Applications and Workload
Media & Entertainment
Seismic Data
Government, Military
Public Cloud Providers
Security-Specialized System Integrators